IMAGE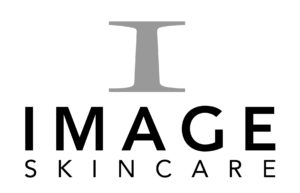 Image Skincare is an evidence-based clinical skin care company, providing professional skincare products and effective skincare solutions. The most innovative brand in the industry, Image Skincare consistently produces the latest anti-ageing, balancing, hydrating, and illuminating technologies to further its mission of helping the world to Age Later™ Beautiful skin starts with healthy skin.  To maintain and improve skin health, an effective, professional pharmaceutical skincare regimen is essential.  Image Skincare professional products work at cellular level to diminish fine lines, fade sun damage, increase hydration and stimulate cellular turnover for more youthful looking skin.The IMAGE Skincare system is available exclusively through licensed physicians and aestheticians who are highly trained and educated in individual skincare programs. All of the lines of Image Skincare are paraben free.
Environ
Environ skincare is a premium quality brand offering outstanding, clinically proven results.
Formulated by Dr Des Fernandes, a world-renowned plastic surgeon, the range contains a unique combination of active ingredients to protect the skin from environmental aggressors and combat the signs of ageing. Environ's aim is to support the long-term health of the skin rather than a quick, temporary fix.
Available only from salons, Environ products provide essential nutrients in sufficient doses to be truly effective. Our AVST and Youth Essentia ranges are based on a unique step-up programme which allows the skin to gradually acclimatise to progressively higher levels of vitamin A, resulting in a plumper, younger looking complexion. Environ products bridges the gap between modern medical science and beauty therapy. The formulations and professional treatments are based on nutrients that have been scientifically researched and thoroughly tested.
Advanced Nutrition Programme™ – Good skincare starts from within.

When it comes to healthy skin, what you put inside the body can be as important as what you apply topically. The Advanced Nutrition Programme™ is a cutting edge, salon-only range of supplements that supports skincare regimes. These premium nutraceuticals provide the optimum daily amounts of vitamins, minerals and plant extracts to help maintain vibrant health and glowing skin. Only the finest, purest ingredients are used, in a form that is easily absorbed by the body.
NEOM
Neom is the result of a wish to create a range of home fragrance and body care products whose credentials are unequivocal, which are truly organic and effective, and which bring a touch of glamour to the home.This integrity informs everything, from the meticulous selection of the right botanicals to working with expert parfumiers. There's a clarity to the brand – harnessing the efficacy and optimising the aromatherapeutic qualities of pure essential oils, to produce naturally scented organic products that are good for you. From the beautiful scents of the home fragrance collection to the superior cleansing and moisturising properties of the body care collection, we hope you'll fall in love with Neom.
Jane Iredale Make-up

At jane iredale they use the highest quality ingredients available to ensure satisfaction with performance, coverage, application and texture. Our minerals conform to the most current technology available that ensure broad spectrum sun protection. Our foundations form a protective barrier on the skin that allows it to breathe and function normally. Laboratory tests confirm that all of our products are non-comedogenic and do not block pores. Seven jane iredale products have earned the Skin Cancer Foundation Seal of Recommendation. To earn this seal, a manufacturer must provide scientific data showing that its products sufficiently and safely aid in the prevention of sun-induced damage to the skin.
Waxperts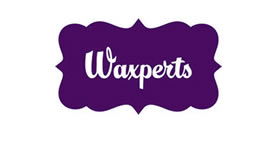 Waxperts Wonder Pads, The DAILY way to prevent and treat ingrown hairs on any area of the body. Our pads salicylic acid to combat unsightly lumps and bumps. Tough enough to achieve results, gentle enough for daily use.
Beautiful Body Oil, A light weight lavender based oil. Suitable for after waxing or shaving. Can be used daily to moisturize and divine after bathing. Absorbs super quickly. Suitable for all skin types.
Jo Browne                                                               

Delicately scented with the most gorgeous blend of aromas, Jo Browne Solid perfume is perfect for an on the go , busy week ahead. Pop in your pocket or handbag and apply throughout the day. Three fragrances to choose from.